At Darling's we believe strongly that our people are our business. We know that the best way to create satisfied customers is to attract the smartest, most creative, most effective people we can find to work with us to help reach our goals and power our growth. We know that having the right people is what separates a thriving business from a company that doesn't reach its full potential.

From humble beginnings selling cars, trucks and bicycles in 1903, to one of the largest dealership groups in the State of Maine, Darling's is proud to be one of the most recognized and trusted names in Maine business. Built around our commitment to customer satisfaction and employee well-being, Darling's has grown from one brand at one location to fourteen brands offered at seven locations around the state including Brewer, Bangor, Ellsworth and Augusta.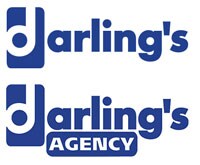 The Darling's family of businesses offers a variety of opportunities, including:
Direct Customer Contact Positions - Vehicle Sales Representatives, Team Service Managers, Service Assistants, Rental Agents, Finance Managers, Parts Advisors, Insurance Agents, Vehicle Technology Experts
Technical Specialties - Service Technicians of All Levels, Auto Body Technicians, IT Specialists, Vehicle Reconditioning Professionals, Building Maintenance
Support - Clerical Positions, Accounting, Payroll, Business Operations, Cashiers, Shipping/Warehouse Personnel, Drivers
Management - Dealership, Service, Sales, Office Team Leaders
If you're looking for a company with strong roots, an eye for the future, great benefits and a focus on employee and customer satisfaction, work with us!
We are proud to be named one of the Best Places to Work in Maine!



Giving back is important to us, which is why we encourage our employees to get involved with local non-profits and civic organizations. Through the years, we've worked together to help support countless local charities as they seek to make a difference in our communities. Here is a brief list with a few of the many organizations Darling's has chosen to partner with:






Chances are you've seen the name Darling's associated with some of your favorite local events and activities. Whether you've enjoyed a treat from our charitable ice cream truck, gotten your picture taken in our one-of-a-kind photo booths, or watched your favorite artist perform at Darling's Waterfront Pavilion, you know that Darling's is on the cutting edge of community outreach and marketing. It's part of our culture to take on new, exciting and innovative initiatives and we're always looking for people who share our vision to join our team and work with us!